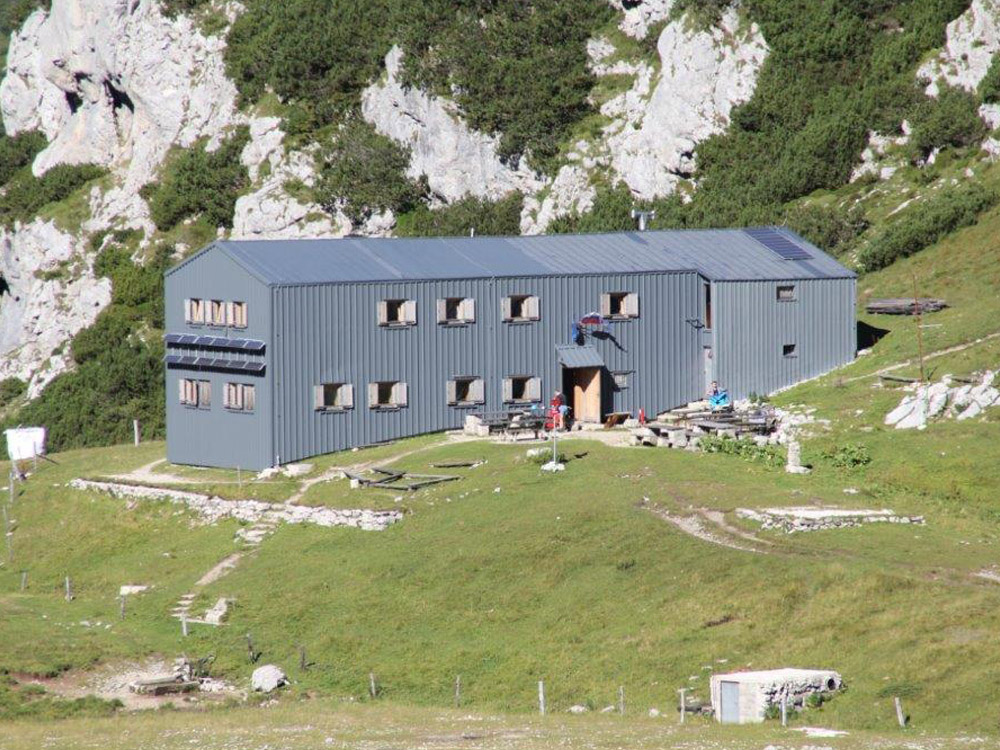 Kocbekov hut is standing on the western edge of a big, completely horizontal alpine meadow, called Korošica, at 1808 m of altitude.
Just above the hut, the southern face of Ojstrica is rising. But due to its strategic point, Kocbekov hut serves more than only to ascend to Ojstrica. It is a crossroads of many hikes, a home for climbers, who challenge the hard routes in the nearby Dedec in Vežica and in winter and spring also a welcomed hut for tour skiers.
The hut, inaugurated in 1882, is opened from mid-June till mid-September and has capacity for 80 people.