Twelve mountain huts
The 12 mountain huts linked to SustainHuts are located in Spain (6), Slovenia (3), France (1) and Italy (1). The Spanish ones belong to the Aragonese Mountaineering Federation (FAM) and they are Lizara (1540 m), Bachimaña (2200 m), Estós (1890 m), Góriz (2200 m), Montfalcó (800 m) and the recently inaugurated Cap de Llauset (2450). In addition, the project includes the Italian hut of Rifugio di Torino (3375 m) and three Slovenian huts: Pogačnikov dom (2050 m), Valentina Stanica dom (2332 m) and Kocbekov dom (1808 m), which was destroyed by an accidental fire.
Later on the development of the project, two French huts were included, Dent Parrachée (2520 m) and Des Evettes (2594 m), although the renewable energy technologies will only be installed in one of them.
Initially, a Romanian hut, Doftana Valley (800 m), and another Spanish hut, La Renclusa (2140 m) were included in the project but they dropped out due to technical problems. They were replaced by others at similar altitude.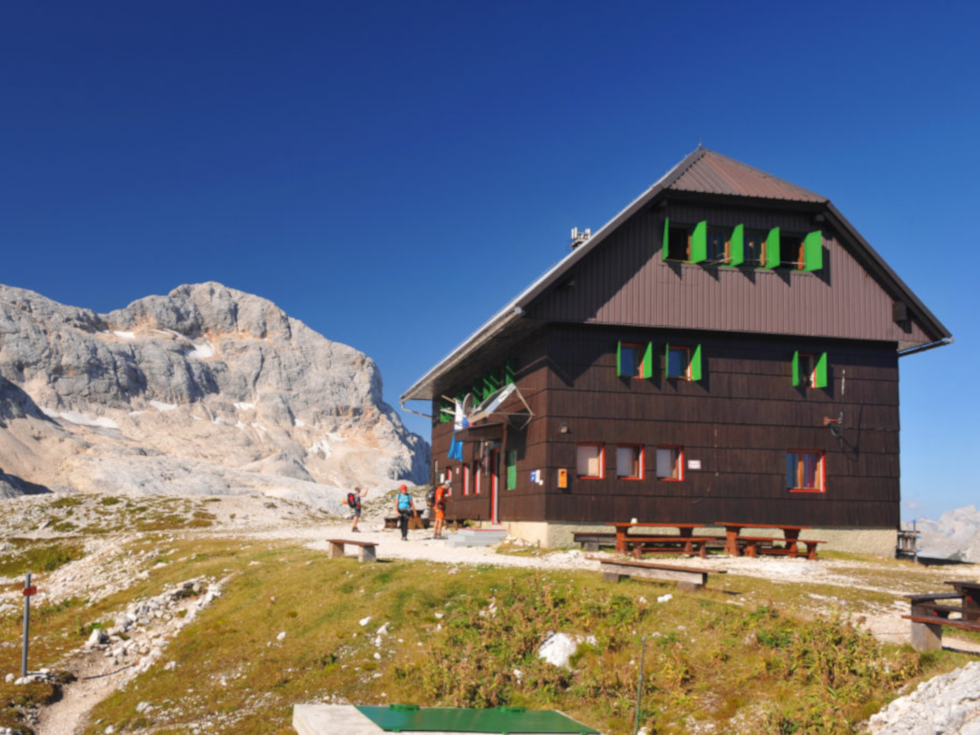 Mountain hut Dom Valentina Staniča pod Triglavom is located in the core area of Julian…