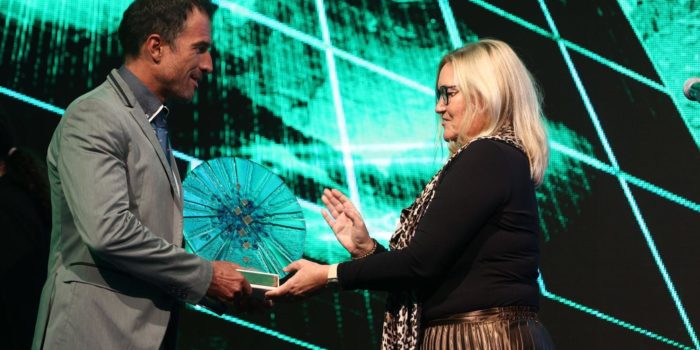 The SustainHuts project received the award for the most energy efficient project
In the category of energy efficient projects 2021 23. Energy Days, Energy Awards of the Finance Newspaper the LIFE Sustainhuts project received the first prize according to the expert commission.
Within the project, we combined the knowledge of the Faculty of Mechanical Engineering UL, the knowledge of the Development Center for Hydrogen Technologies, the experience of the Mountaineering Association of Slovenia and the mountaineering clubs Javornik – Koroška Bela (Dom Valentina Staniča pod Triglavom) and the Radovljica mountaineering club (Pogačnikov dom).
"We are happy to be able to participate in a project that is also of great value to the public and with which we were able to really use our knowledge for the benefit of the people. The award for the most energy efficient project was a surprise, however, thanks to all those who contributed to the successful project and on the wings of this knowledge and good practice we will continue this work and help wherever there is interest in modernizing mountain huts. With this approach we can make mountain huts more sustainable, use available renewable energy sources and significantly reduce environmental impacts, " said Assist. Prof. Dr. Mitja Mori when receiving the award.
Congratulations to all award recipients
More about the award 👉🏻 https://lnkd.in/ey8yZ7fe