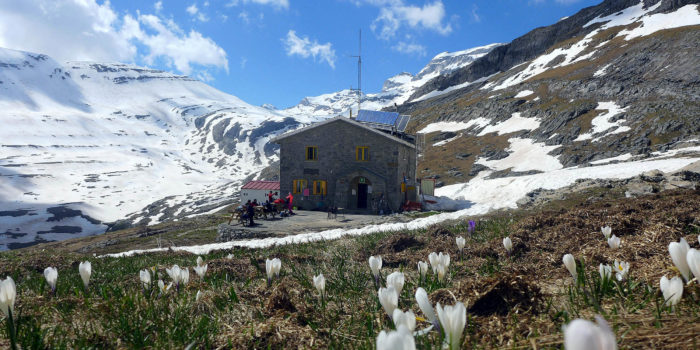 Adapting to the pandemic situation: SustainHuts acts to ensure its objectives
Like any other organization in the world, the partners of SustainHuts have also been affected by the pandemic situation caused by COVID-19. Either by quickly adapting to remote working or by postponing  installation of technologies, the project partners had to make decisions of great impact for the development of SustainHuts.
Nevertheless, SustainHuts is committed to continuing to work towards its objectives and all its partners have taken steps to do so.
How did you adapt to the current pandemic situation?
Aragon Hydrogen Foundation – Remote working has been the most important adaptation at corporate level and fortunately the technical means available today allow to develop a large part of the work regardless of where you are. Once the confinement could be relaxed, we have been able to return partially to the office and restart the tests with a team that is going to be installed in the Ibones shelter in Bachimaña to store renewable energy in the form of hydrogen.
University of Ljubljana – At the UL we have been working remotely from March 12 to June 1. During this time we have tried to stabilize, adapt and innovate. So we have gathered the last works of the SustainHuts project and we have started to write two papers:
– The first one, Mountain hut stad-alone energy system: numerical modelling and environmental assessment of electricity generation: This paper will use one year's data to verify a numerical model of electricity generation in a shelter and will allow to discuss 5 different configurations of electricity generation
– The second, Hydrogen used as seasonal storage of hydropower. Bachimaña hut case study. This paper will address the energy balance in combination with Life Cycle Costs (investment) and Life Cycle Assessment (environmental impact).
We believe that both will be published this year!
Slovenian Mountain Association – During this period we have been working remotely at PZS and in early June we opened our office to the public. We have regularly informed the refuges about the restrictions and later on how they were relaxing. On June 20 we will present SustainHuts at a symposium on mountain tourism in times of climate change.
Environment Park – At Envi Park we are also working remotely since March 10th! Now, some people are in the office and others at home.
French Federation of Alpine and Mountain Clubs – During the pandemic, FFCAM staff have been teleworking and some have been working part-time (e.g. because their job cannot be done remotely or to be able to look after their children). To inform users of the mountain huts, we have sent out various press releases and created a special section on the website of each hut, such as the Des Evettes hut. Any customer who had made a reservation was advised.
Aragonese Mountaineering Federation – From the very beginning, the FAM has been in contact with the Spanish Mountain Sports and Climbing Federation, other regional federations and even some international ones, such as the French one, with whom we are working on an Interreg POCTEFA project. Working groups have been created, such as one with the rangers of the refuges to analyse the situation and propose mitigation measures.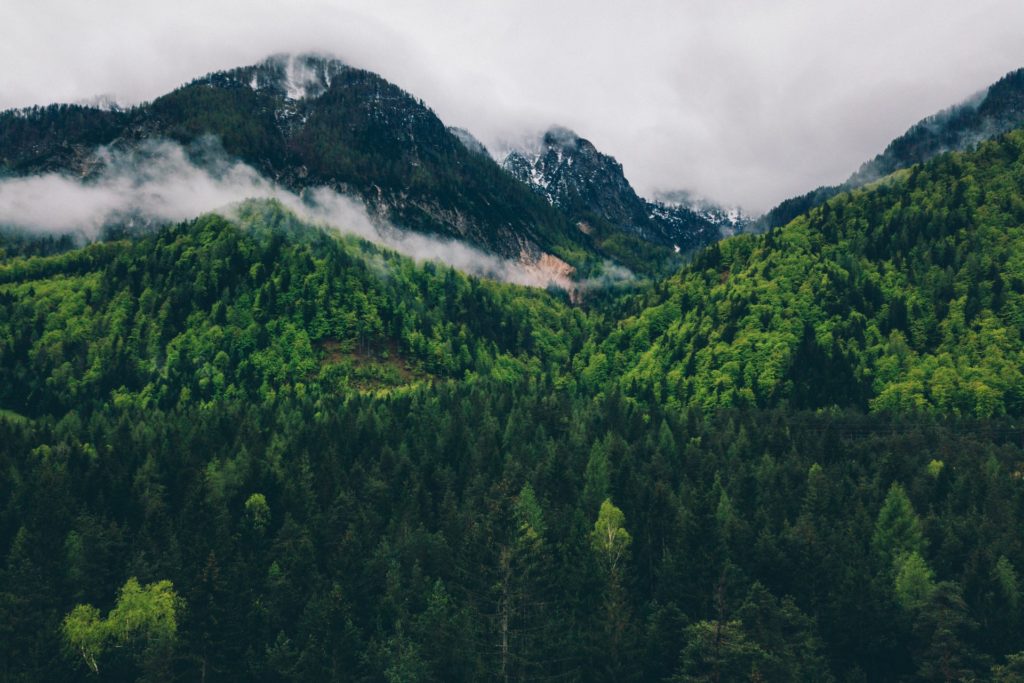 How do you think mountain huts should address the deconfinement?
Aragon Hydrogen Foundation – If the rules for opening this type of establishments are clear, de-escalation will go very quickly and safely for everyone. That would be the best news.
Aragonese Mountaineering Federation – We have prepared a document that will be sent to anyone who makes a reservation and will be placed as a panel in the refuges.
University of Ljubjana – All government measures must be respected, but we believe that with some measures, normality can soon be established in the mountain refuges. In Slovenia, most of the shelters can only be reached on foot or by climbing, so those in poor health will not go.
Slovenian Mountain Association – Slovenian huts are already open, following the recommendations of the Government. Perhaps the most restrictive measure is about overnight stays, which are only allowed in rooms for two people. Only families or previously formed groups will be allowed to stay in the larger rooms.
French Federation of Alpine and Mountain Clubs – The FFCAM has prepared advice and guides that have been published on its website and social media. To reopen, the protocol will be adapted to each refuge. Broadly speaking, the aim is to put in place systems of separation between beds and to adapt the meal service to maintain the distance between people. In addition, those people who want to stay in a shelter will have to justify that they have no symptoms of COVID19 and that they will respect the hygiene measures. Since 2 June, the shelters are gradually reopening and we hope that most will be open by July.
Environment Park – The Turin shelter will open soon. Some Italian shelters have already opened to provide a meal service outside and are preparing to offer the overnight service and meals inside. All huts are expected to be open this June.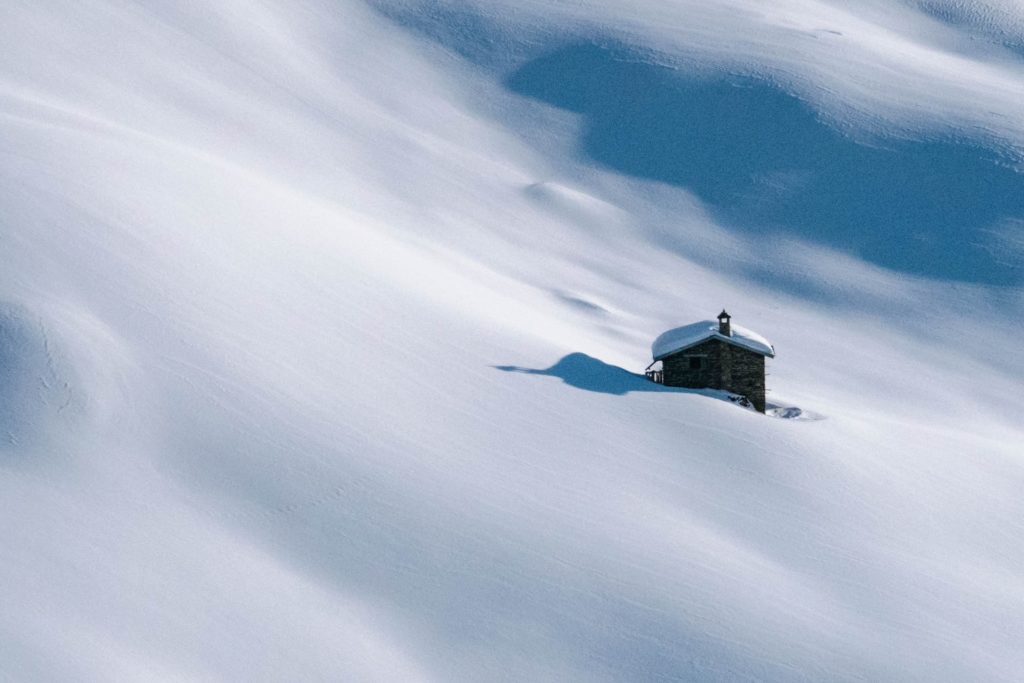 How do you think we should reinforce our work in SustainHuts to avoid the COVID19 to harm the development of our project? 
Environment Park – It depends on each country. In Turin, everything has been installed and tested, but we will have a long period without data collection.
Ljubjana University – In each country it will be different. In Slovenia, the shelters are slowly being reopened and we intend to keep the plan for the last shelter: Dom Valentina Staniča pod Triglavom. We believe that we will be able to go ahead without being affected too much.
Slovenian Mountain Association – The installation of equipment in Stanič has not been affected by the pandemic. We hope that it can be finished by the end of June. The roof of this shelter was damaged during the winter due to strong winds, so now we are waiting for a stable weather period to repair it and install the pending technologies.
Aragonese Mountaineering Federation – The main bet at the moment is flexibility, as the conditions vary from one week to another and being able to adapt the work with the staff and the guards is the most important thing. The reopening is set for June 22nd and we want to carry it out with the greatest guarantees.
Aragon Hydrogen Foundation – The dissemination of the results that the project is obtaining will be essential. Perhaps it can even become a call for more visits to the mountain huts!