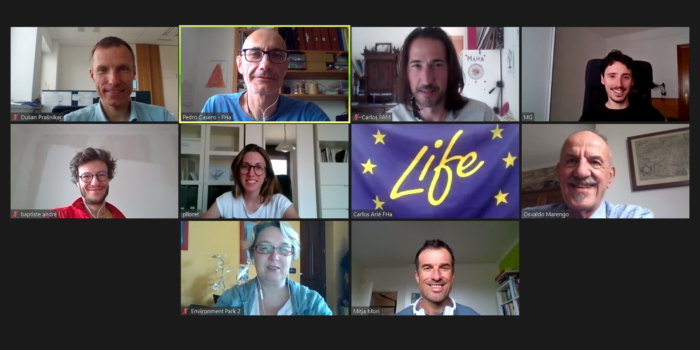 Sustainhuts partners meet for the project's general assembly
On Tuesday 9th June 2020, SustainHuts projet partners met for the annual project's general assembly. The goal of this meeting was to present the progress on the activities by the different partners and to prepare the next steps for the upcoming months.
Partners also took the opportunity to evaluate the impact of the last months of low action due to the COVID19 pandemic and address mitigation measures. The pandemic has affected the installation of some of the technologies scheduled during spring, and also the monitoring of the existing technologies. Partners are doing a great effort to coordinate the opening of the huts foreseen in the next weeks together with the preparation of works to install the rest of the technologies as soon as possible.
This was the first meeting with the participation of the new consortium of the project conformed by the Foundation for the Development of New Hydrogen Technologies in Aragon (coordinating entity); the Aragonese Mountaineering Federation (Spain); the Italian Alpine Club, Turin section (Italy); Environment Park (Italy); Mountain Association of Slovenia; the Centre for Hydrogen Technologies of Slovenia; the University of Ljubljana (Slovenia) and the French Federation of Alpine and Mountain Clubs (France), which joined the project after the departure of the Transylvania University from Brașov (Romania).